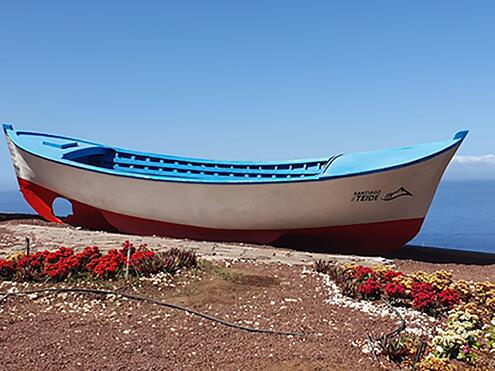 Hello from Tenerife,
We have News …….We are Open!
We opened our offices on Monday 4th October in readiness for your arrival. The time has come to try to live around and with the virus, and we are all positive that with care we can return to some sort of normality.
Office hours are 9.30a.m. – 5:00p.m. and we look forward to welcoming you back.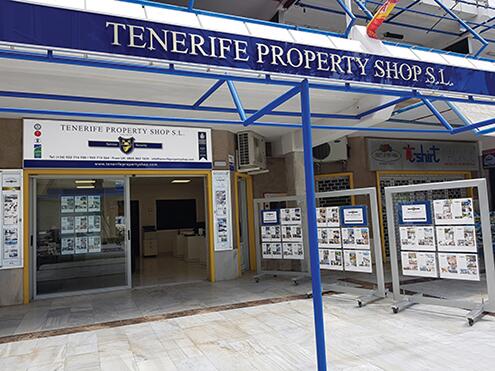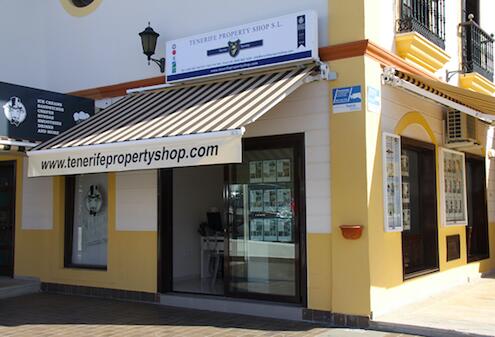 In this Newsletter, you will find our latest properties for sale and maybe the one that you have been looking for is amongst them, we hope so, but if not we will find you the one you are looking for.

Click here to view more Recent Additions

If on the other hand you are looking to sell, and are planning on visiting the island, contact us before you arrive and we will tell you what paperwork we need so that you can put your property on the market for sale with us.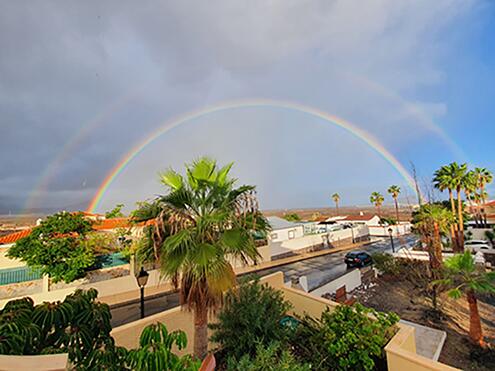 Our resident videographers are ready and waiting to take pictures of your property, do walk through videos and give advice on how to present the interior to maximize on making it look attractive.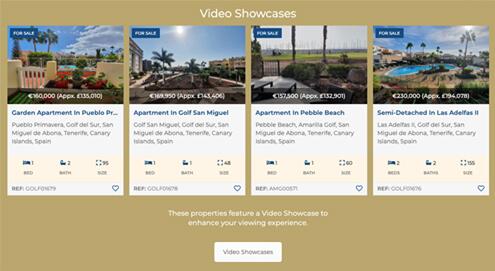 More positive information comes our way via a recent report on Spanish House prices, where the Canary Islands proved to be very favourable when compared with other areas across the country.
The notaries publish official data on house prices by region, and the latest figures for August give us an idea of where prices are heading in the selected regions, as shown below.
Spanish house price changes by some regions: August 2021.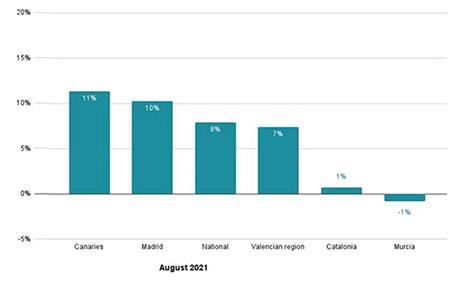 As this chart shows, house prices are rising strongly in most regions and are up by double digits in the Canary islands, probably due to factors such as a scarcity of homes for sale, and a shift upmarket. The pandemic might also have increased interest in homes in the Canary Islands that are perceived as offering greater protection from the virus.
It is good to see that Tenerife is one of the most desirable places to purchase a property in Spain, not just for its beautiful landscape, facilities and people, but also from an investment point of view.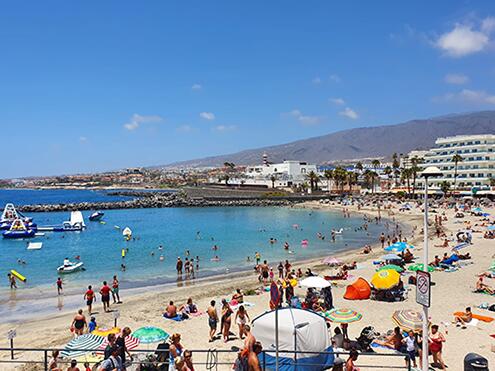 Lots of the bars and restaurants are open and life is returning to a busy, active community once again beaches are looking healthy and the countryside is beautiful. The excursions that you have missed are available for you to book. Think of something you enjoy doing in Tenerife and 'mas or menos' it is once again available to you.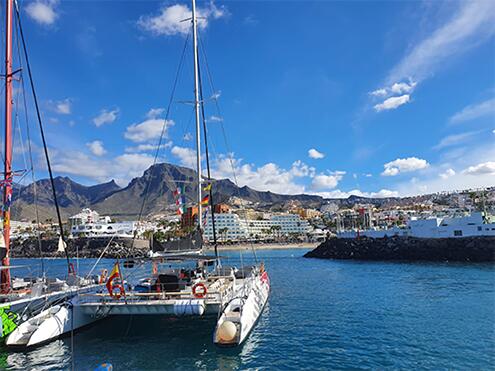 Latest statistics are shown below, with ALL of the Canary Islands being down to Level 1 due to our ever decreasing infection rates.
We also boast an impressive Vaccination rate, with 83.32% of the population over 12 years old now being fully vaccinated.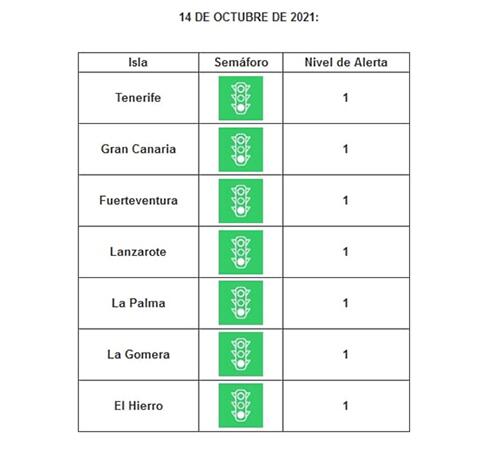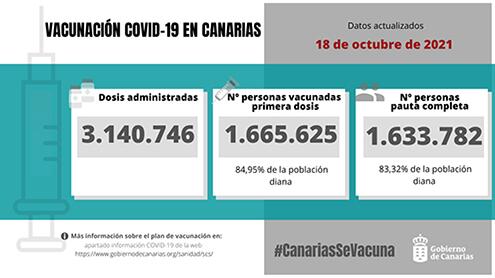 FOCUS ON AMARILLA GOLF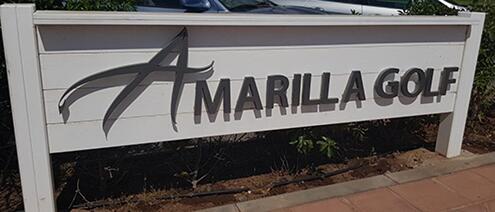 People can sometimes be forgiven for assuming that the town of Amarilla Golf in San Miguel De Abona is all fairways, greens and little white balls, but if you dig a little deeper you will soon discover there is more to this coastal town in the South of Tenerife than meets the eye. With further investment and infrastructure currently being injected into the area, from both the local authority and private investors, it is starting to feel like owning a property, or purchasing a property, in this locality is the golfing equivalent of a hole in one!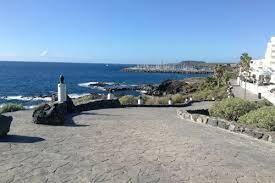 For those familiar with Amarilla Golf, you will know that the area is located directly next to the popular resort of Golf Del Sur, and access between the two towns is via 2 link roads that cross the Barranco del Saltadero.
Construction is currently taking place to add  a third  link road which will include two lanes, one in each direction, a pedestrian pathway, and a cycle lane.
The intention is to improve the accessibility between the two tourist areas and encourage the use of bicycles.
There is also hope that local transport links will now be established in Amarilla Golf as a direct result of the new link road, whereas in the past, those residing in Amarilla Golf would need to travel to Golf Del Sur to catch the bus, or the "guagua" as it is known in the Canaries.
In addition to the connection enhancements, major work has also begun on improving the promenade of Amarilla Golf.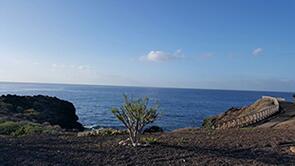 The current rugged pathway sits between the far stretching fairways of the golf course that gaze up to the glorious national park of Mount Teide and the San Miguel Marina, which offers a fabulous location to enjoy a cool refreshment in a stylish bar, sat atop of the harbour master's office, where one can watch the marine world go by and listen to the breeze as it tantalises the sails and masts of the armada bobbing below.
New walkways are currently in construction which, once complete, will be flourishing with plants and flowers natural to Tenerife, but most importantly the vast improvements will ensure the frontline is accessible to all, and we can enjoy the rocky coves and natural habitat that sits below, and marvel at the dramatic spray of the Atlantic Ocean coming face to face with the craggy shoreline.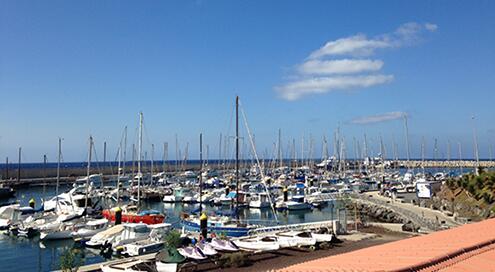 The idea behind the beach is that Golf Del Sur and Amarilla Golf will soon be able to offer both residents, and guests alike, an alternative leisure activity to the communal pools that feature in all the hotels and developments in both locations. But, above all else, they will finally be able to provide a safe swimming and bathing environment in what can sometimes be a hazardous surrounding for those not familiar with this stretch of the Ocean, and the underlying power the sparkling sea can possess.
The new beach will offer a solarium, toilet facilities, showers, waste baskets and, of course, no beach would be complete without a sun bed and an umbrella.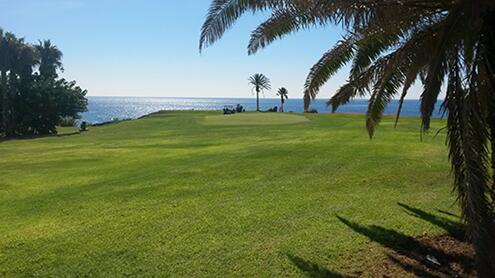 All the aforementioned projects carry a total investment amount of three million euros, which is the largest investment made in the areas for many years, and illustrates the desire to show that there is more to this little pocket of greenery than just Golf.
There are also some other new and exciting projects happening in Amarilla Golf, but we will save them for another time … we cannot tell you all our secrets now can we?

If you are looking to purchase or sell a property in the Amarilla Golf area, please call us today and we will be more than happy to help!
+34 922 714 700 /  From UK: 0845 862 1634
+34 681 329 288
info@tenerifepropertyshop.com

RECENT ADDITIONS TO OUR GOLF PORTFOLIO
Click here to view more Amarilla Golf properties

Come on, book that flight …. you know you want to!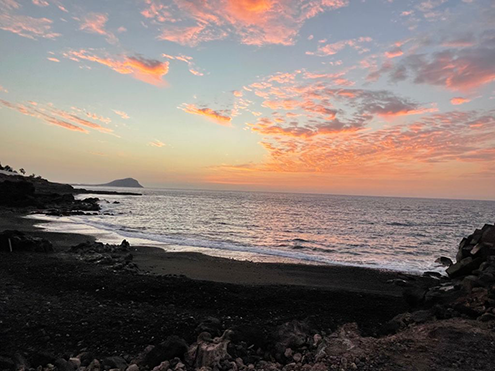 Please feel free to contact us for more information,
or with general enquiries about Buying or Selling Property in Tenerife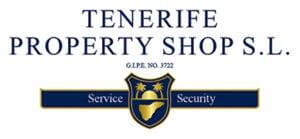 Tel: 0034 922 714 700
From UK: 0845 862 1634