Peter Bathe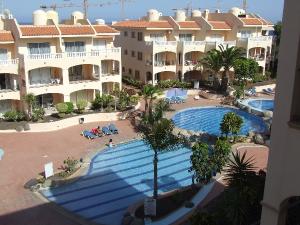 Sincere Gratitude We would like to express our sincere gratitude and thanks to Tenerife Property Shop for the professional way they have dealt with the purchase of our apartment in Golf del Sur.
From day one when we were viewing apartments until the day we completed on the purchase of our apartment the assistance we have been given could not have been bettered.
Without the assistance of Tenerife Property Shop we fear the purchase could have proved a nightmare and the fact they were able to take care of every aspect of the purchase made life very easy for us. This included applying on our behalf to open a bank account, ensuring that the electricity and water were connected to the apartment, setting up direct debits for the community charges and utilities, recommending an independent English speaking lawyer and builder and most of all, accompanying us during our NIE application at the police station.
Our special thanks go to both Steve and Rosario for their unfailing support and wide breadth of knowledge during our purchase and as such we have no hesitation in recommending Tenerife Property Shop to anyone considering a purchase on the island.