Linton & Yvette Guise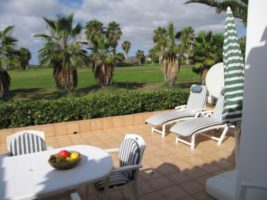 Thanks for all your help, we really could not have done it without you! I am emailing to express our thanks for all the help and advice your firm gave to my wife and I during the purchase of our villa.
As I am sure you understand, we were both very nervous about buying our first property abroad! However you came highly recommended to us and everything you have done for us over the last few weeks has lived up to that recommendation.
Neil was fantastic in giving us a video tour of the property, handling negotiations and then taking us to the Police Station and Bank when we arrived.
Elena has been so efficient in answering all our questions and dealing with the documentation. Having her present at the Notary's Office when we signed for the property was very reassuring.
I know other members of your team were involved and our thanks go to them also. We feel very confident that you will continue to give us support should we need it in the future.
The Tenerife Property Shop has really made the whole process of purchasing a property very straightforward. You acted in a very professional and friendly manor at all times. We could not have asked for anything more from you and would happily give you our highest recommendation.
Once again many thanks for all your help, we really could not have done it without you!
Best wishes,
Linton & Yvette Guise
Bedford, England