Galina T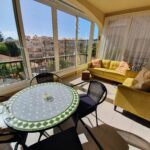 We were looking for a cozy Appartment in Tenerife for 3 years all around the island, and we were almost everywhere and met a lot of agents on our way, but the Appartment we found here in Facebook page of Property Shop and that was very professionally presented to us by Lee was unique, so the decision to buy it was made just in 5 minutes after we have entered the professional team of Tenerife Property Shop organized all the process to be stress free and very smooth!
So we highly recommend Tenerife Property Shop for purchasing the property in Tenerife!
With 3 years experience we can declare that they are really the best!
Good luck,guys, you are doing great job!